Climbing, scrambling and jumping!
Quite apart from its great food and drink, Knoest is the restaurant for children. From the sunny terrace as well as from the restaurant you have a good view of the adventure playground. Children can play with water and sand for hours, or climb the watchtower or use the zip wire. All the while, you can keep an eye from behind your drink or bite to eat. Inside are several games to play together and all the tools for a spot of colouring in.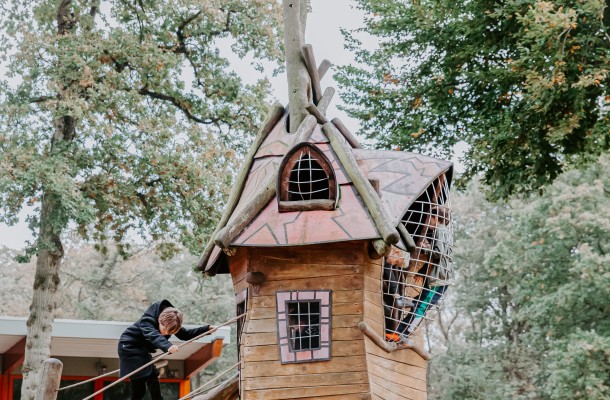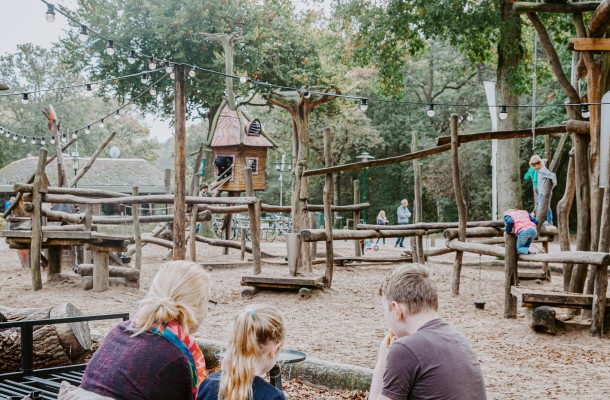 The sunny terrace borders the Central Square of Camping Geversduin.
Here you'll find an adventurous playground where children can endlessly climb and play with water and sand.
In addition there is a large air trampoline to jump on and make the best summersaults ever.
From the restaurant you also have a great view of the nature playground at the back.
Walk in the water wheel, or try and flood the waterway by pumping fast.
The nature playground is protected by a fence, so it is also ideal for small children.